Coeur d Alene Idaho June 2017  Market Report
177 Single family homes closed in the Month of June 2017
New Construction about the same in Volume but prices are up about $10 per square foot.
16 New Construction Homes for 2017  (6 of them in Coeur d Alene Place mostly built by Greenstone) The Trails saw a couple of them  built by Architerra and the rest were scattered between builders Benway, Hallmark, Rosenberger, Daum and Aspen.  The new construction averaged 161 days on market and sold for an average of $154 per square foot.
15 New Construction in 2016 averaged price was $143.76 per square foot with an average days on market of 146.
Existing Homes Sales units sold is up some and prices are up substantially .
112 Existing residential Homes  that were in  non luxury home neighborhoods.  2017 June had a total sales price of $30,982,600.   Those existing homes averaged $152.77 per square foot with an average days on market of 54 days.  They averaged on lots of .23 acres.
Those 112 homes sold for $149,399 less than asking price.  So for all of you that are asking how low can I push those sellers down that breaks down to $1333.91 below asking price on an average.  So the answer to that question really is no if you want the property.  As I look down the list of the homes sold there are really only a handful that came off asking price a lot of them are over asking price.   So take that into consideration as you are figuring your negotiations.
2016 Had 100 existing homes sell with an average price of $115 per square foot.  Lot size averaged out at .23 acres with an average days on market of 74 days.

Luxury homes on larger lots Units sold holding steady prices are up about $50 per square foot.
2017 we had 3 homes that I consider Luxury priced homes that are not waterfront properties.  These homes average being on a lot size of .42 with an average days on market of 37 days and sold for $282.71 per square foot.
We had 3 homes also in 2016 averaging $237 per square foot.  Lot size averaged .34 of an acre and days on market was an average of 329 days.
Homes on Land Prices are down a little Units sold are holding steady.  This was also a trend that I saw in Athol for this month over last year.
Homes on less than 2 acres and at least close to 1.
2017 June 2 homes on less than 2 acres.  They averaged being on 1.87 acres and sold for $129 per square foot average days on market was 73 days.   One was an older 1974 build in Indian Meadows and the other was a 2006 build.
2016 Had 2 homes also sell in this category averaging $160 per square foot.  Condition of home and location had these numbers up.  Average days on market were 167 days.
Homes on 5 Acres
3 Homes for June 2017 in the 5 acres range.  They averaged being on 5.3 acres homes sold for $177.90 per square foot and averaged 58 days on market.
4 Homes on 5 acre lots for June of 2016.  Those homes averaged $183 per square foot and were an average of 74 days on market.  Average size of lot was 5.1 acres.
Homes on 10 Acres
2017 Had 4 Homes on 10 acres.  They averaged being on 10.63 acres selling for $162.95 per square foot and average days on market of 75 days.
We had 1 home on 10 acres for 2016 it averaged $228 per square foot.  Home was built-in 2003 and was on 10.17 acres.
Homes over 10 Acres
2017 gave us 2 of them.  A 1993 build on 16.88 acres that sold for $135 per square foot.  Days on market was 57.  And a 32 acre home that did sell for 1,000,000 averaging out to $270 per square foot was on market for 335 days.   That home was built-in 2003.
2016 also gave us 2 homes over 10 acres.  One was a  1971 build that was on 14.51 acres  that went for $161 per square foot and the other one was a 25 acre parcel with a 2004 built home  that sold for $259 per square foot.
Manufactured Homes on Leased lots units sold is up and prices are up tremendously.
2017 June we had 8 of them averaging 54.28 per square foot.
2016 had 5 units sell with an average sales price of $27.52.  Days on market were an average of 48 days.
Condos and Town Homes Units sold is close to holding steady and prices are up about $22 per square foot.
2017 June gave us 15 Condos selling total.  14 of them averaged out at $166 per square foot.  Days on market was 78 days.   And the 15th condo was one on Parkside Condominiums for $845,000 that averaged $362 per square foot with days on market of 172.
2016 June condos we closed on 18 units with an average sales price of $140.70 and an average days on market of 70 days.
Waterfront
Secondary Waterfront has nothing to compare to this month with last year.
Secondary waterfront homes We had 4 of them in June, 2017 with them averaging $198.55 per square foot average acreage size of .72 acres  and an average of 90 days on market.  This category this month included a couple of Harbor View homes, a Black Rock home and a Falls Bay home.
Lake/River Front Our Units sold is up and Prices are up quite a bit for the most part.  I leave that open to interpretation as our water front is so diverse.
Actual Water front Homes we had 6 homes selling this month of June 2017.  Average acreage size was  .58 acres.  That s a little skewed as we have a Coach Lane Estates Riverfront in here this month on 2.2 acres.  Not that I would expect the acreage to matter that much on these as we have very similar  price per square foot comparing that one to several other lake front properties on Lake CDA.  Average sales price on these was $317 per square foot.  That includes our low of a Harbor Island and a Sanders Rockford Bay area at $273.per square foot to the Coach lane Estates at $336 per square foot.   Haners Lake shore Lots was the most per square foot at $355.
2016 Had 4 waterfront homes close in June.  Our average is way off as we had a  Sunnyside Lakefront 10 acre parcel that went for $625 per square foot.  We had 1 river front go for $326 per square foot and then a kidd Island bay at $245 and a Knowles Country Estate one for $186.  To average that for you is going to appear that prices are down as they average at $389 per square foot but that would not be a fair analysis.
 As usual when you consider these numbers you want to take condition of home into consideration and location.  These numbers are created for you as an average and to give you a basic place to start.  If you would like a more precise number  please contact me for your own personal market analysis or you can request one here also.   My Home value.
Any neighborhoods you want specific sales info on please do not hesitate to Contact me and request it.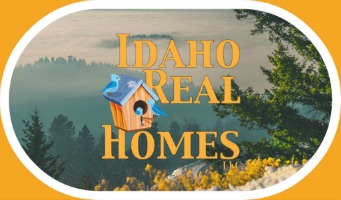 Social tagging:
Coeur d alene market report
>
Coeur d Alene Market Statistics
>
coeur d alene waterfront homes
>
Coeur' D Alene
>
homes on land
>
sell my Coeur d Alene Home