Coeur D Alene Idaho had 139 Single family homes selling in the Month of July.  Down a few homes from 144 homes selling in July of 2016.  There is currently 608 active homes listed in Coeur d Alene.  Roughly 4 months worth of inventory.  Remember the market does not start to change until we tip over the 6-7 months of inventory range.
 Prices are up pretty much across the board.  A couple of categories seeing a little downturn and down in a few categories volume wise.  But otherwise a great month to be selling homes in North Idaho.  Especially if you are selling!

New Construction:
Starting our new construction out we had 16 homes selling in July 2017 down a couple from 2016.  New home sales averaged $145 per square foot compared to $131 per square foot for July 2016.  Most of those homes this month were built-in Anthem at Lake Forest by Hallmark homes.  Coeur d Alene Place had 5 of those new homes several built by Greenstone and a couple built by Aspen Homes.  Benway got one in at Orchard Lands and Architerra had one in at The Trails.
Existing Home Sales:
2017 Had 84 homes selling in July down a couple of homes from July 2016 which came in at 86 homes.  Average Home prices were up!  2017 average home price for July was $131 per square foot compared to $126 per sq. ft in 2016.  Average 2017 days on market came in at 58 days.
The largest numbers coming in this month were experienced by  Coeur d Alene place with  14 homes changing  hands this month.  Hawks nest had 6 homes sell and The Landings at Waterford had 10 homes move this month.   If you live in a certain neighborhood and want to know your neighborhoods monthly turn over please do not hesitate to contact me and I will fill you in.
Waterfront Homes
Volume is way up this month on Waterfront Homes!  2017 July we had 6 waterfront homes selling 3 on Lake Coeur d Alene and 3 on the Spokane River.  Those 6 homes averaged $340 per square foot with an average days on market of 319 days.  Compared to 2016 we had 3 homes selling on waterfront last year with an average price of $298 per square foot.
The most notables for this month is 2 homes selling in Woodland Shores on Lake Coeur d Alene with sales prices in the 1.4+million dollar price range.  Riverfront wise we had a new construction on the Spokane River in the Mill River development that also went for 1.4 million.
Waterfront Condos:
We had no 2016 sales to compare to but we did have 2 very nice waterfront condos selling one in The Terraces at Lk C and the Courtyard homes on the Spokane River.  These 2 condos averaged $488 per square foot.  With an average days on market of 114 days.
Condos:
We are down a few units in the Condo department.  8 Condos selling in 2017 compared to 12 in 2016.  Condo prices were down just a little also coming in at $174 per square foot compared to $188 per square foot for 2016.
Condos at Mill River had the most turn this month with 2 units selling.
55+ Community
One new home selling in Meadow Ranch for July 2017 with an average sales price of $234 per square foot.  2016 saw 2 of these homes selling for an average sales price of $200 per square foot.
Luxury Homes:
Volume is down slightly for 2017 with 4 units closing compared to 5 for 2016.  Average 2017 price is up at $297 per square foot compared to 2016's price of $216.  Days on market is down tremendously to 41 days on market compared to 232 for last year.

These homes were pretty evenly dispersed this month with 1 in Black Rock , Edgewater at Mill River coming in also.
Homes on Land:
One acre lot homes.  Volume down slightly prices up.  2 homes selling in 2017 July.  They did average out on larger lots this month compared to last year so I would take these numbers with a little grain of salt.   2017 average price was $144 per sq. ft. compared to $116 per sq. ft for 2016.  Lot size though is quite a bit different.  2017 average lot size is 1.65 acres where 2016 average lot size is .9.  2016 did have 4 homes selling compared to the 2 for 2017.

5 Acre lots:
We had no July 2017 sales for 5 acre lots.  We did have 3 in 2016 and they averaged $167 per sq. foot.
10 Acre lots:
2017 had 3 homes sell compared to 2 in 2016.  Homes averaged 9 acres in 2016 and are slightly larger in 2016 with average lot size coming in at 10.67 acres.  Average sales price up to $165 per square foot for 2017 compared to $132 per square foot in 2016.
20 Acre lots:
2016 had 2 homes sell on close to 20 acre lots they averaged 19.99 acres and sold for $211 per square foot.
2017 we had 1 home on a larger lot sell it was on a 16.46 acre lot and averaged $111 per square foot.
Condition of home always a factor especially in these larger lots.
2017 Special home on land sale!
We did have a home on a large lot sell.  139 acres to be exact.  5093 square foot home selling in the 1.8 million price range.  This home averaged 551 days on market!
Manufactured homes on Leased lots;
10 Homes on leased lots changed hands July 2017.  We had 7 of them turning in Oakcrest alone.  These homes averaged $44.15 per square foot with an average days on market of 36.
Compared to 6 home sales in 2016 with an average sales price of $43 per square foot.  Days on market for 2016 was 76 days so these are definitely selling faster.
Overall Prices up Inventory down!  As usual when you consider these numbers you want to take condition of home into consideration and location.  These numbers are created for you as an average and to give you a basic place to start.  If you would like a more precise number  please contact me for your own personal market analysis or you can request one here also.   My Home value.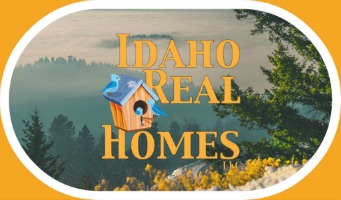 Social tagging:
55+ Community
>
55+ homes
>
Anthem at Lake Forest
>
Black Rock
>
Coeur Alene Home Values
>
Coeur d Alene Place
>
Condos at Mill River
>
Courtyard Homes
>
Hawks nest
>
Home Values
>
Kootenai County Home values
>
Lake Coeur d Alene Properties
>
Meadow Ranch
>
Mill River
>
Riverstone
>
Spokane River Properties
>
The Landings at Waterford
>
The Terraces at Lake Coeur d Alene
>
What is my Coeur d Alene home worth
>
Woodland Shores