Hayden Property Sales for January 2017.   Prices are up!  Volume is up!  Great time to sell a home if you are considering it.  If you want to know what your personal home is worth Click Here for your free No obligation Market Analysis. 
Comparing 2016 to 2017:  New Construction in the Month of January
2016 New Construction saw 2 new homes sell in January Both higher end homes selling for an average price of $154 per square foot.  
2017 saw  3 new homes close in 2017.  2 in Hayden Grove averaging  $149 per square foot.  And we had one in Rocking R that sold for 417,000 averaging $170 per square foot.
Existing Home sales
2016 Existing Homes in Hayden we had 19 homes sell.
I am going to remove  the ones that are quite unique that will mess our averages up.
 Condo in Tobler.  1494 sq ft 2/2 that sold  for $189,000

Home on Reed with a 30×24 shop and a 20×20 shop home was a 1512 sq ft. 3/2 that sold for $235,500.

2 Waterfront this month we had a 3/3 with 3120 sq. ft and 156′ of waterfront.  This one sold for $745,000 and one on Evernade that was a 2/1 that sold for $249,000.  Small square footage 824 sq. ft. 

Big home on Bruin Loop selling for 1,275,000.  This home was 4751 sq ft 4 bed 4.5 bath 20×40 swimming  pool.  40×80 heated shop.  Heated drive upgrades on everything.  

Foreclosure home on Clarkview  3 bed 2.5 bath 3662 sq. ft selling for $328,555

We also had 2 homes on Acreage sell An older 3 bed 1 bath on 4.6 acres home was built in 1962.  This home was on Sundler and sold for $230,000.  The other home on acreage was a 6 acre home on Maxwell.  This was a 1740 sq. ft. home  4/2 built in 1975 with a 32×40 shop.  Home sold for $435,000.
For the rest of the Existing homes I will break these up a little by price ranges so you can have an idea of what different areas/ conditions are bringing.  
In the 500+ range we have a Forest Hills home coming in at 599,000 this one averaged $241 per square foot.  
400-500k range we had 2 of them one in Loch Haven and the other in Hayden View Estates.  They were both large homes and average $104 per square foot.  
300-400k range we had one on Ferndale that averaged  $141 per square foot.  
In the 200-300k price range we had 3 homes selling averaging $129 per square foot.
Under 200k price range we had 4 Homes averaging  $134 per square foot.  These had a little bit of a range depending on condition and upgrades from $120 per square foot to $150.  

2017 Existing Homes sales:
Once again we will pull the ones out that have a lot of special features that will skew our average with the other homes.
 Waterfront on Hayden Lake Rd.  3 bed 2.5 bath built in 1965 3036 sq ft that sold for $749,000
Manufactured home on 10 acres with 3 shops a 40×40,20×20 and an 18×16.  Home was converted to real property.  1512 sq ft 3/2 built in 1996.  Home sold for $332,500
3 Homes this month that were on 1 acre.  The 2 that were homes with no outbuildings averaged $133 per square toot.  The one with a barn and small shop averaged $158 per square foot.
From there I will break these down into price ranges.
500k + price range we had 1 home sell It was in  forest hills It came in at $550,000 and averaged  $197 per square foot.
400-500k  range we had 1 home selling this January.  Was a 5/3.5 on Summit drive that went for $463,700  averaging $120 per square foot.
300-400k price range  we have 3 homes closing in that range this month with an average price of $149 per square foot.  These 3 homes were across the board so take that number with a grain of salt.  One in Avondale going for $183 sq ft, one on Drover going for $156 per sq ft and one on Salmonberry that went for $110.   Condition and upgrades really affect this price range.
200-300k price range.  13 Homes in this price range.  Averaging $130 per square foot.  That may be off slightly for you.  I think your spec type homes no upgrades are going to come in around the $120 per square foot mark and your more upgraded homes are going to come in around $150 sq. ft.  So condition and location are going to have some play on this number but I think this is close enough to get you started.
The under 200k price range.  4 Homes in this price range.  Coming in at almost the most expensive per square foot.  $155 per square foot.  This is the price range of home that if you own one and are considering moving up to a bigger home.  The time to consider doing this is now.  Get your free Market Analysis Here! 
Any neighborhoods you want specific sales info on please do not hesitate to Contact me and request it.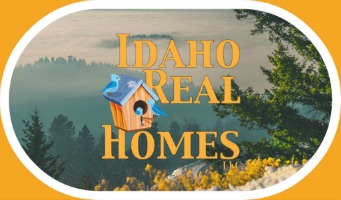 Social tagging:
Hayden Idaho Home Values
>
Hayden Idaho Homes for sale
>
Hayden Idaho Market Results
>
Hayden Idaho Real Estate
>
Hayden Idaho Real Estate Values