Post Falls Market Report for January 2017.  Don't let the graph fool you.  We had no water front properties in 2016 January sell.  Rather amazing seeing 5 of them close this January.
New Construction:
Volume is up over 2016- prices are up- everything is just up!!
2016 saw 8 homes close in January!
We had 1 home selling for over $150 per square foot actually averaging $151 per sq ft.  Pulled it out of these numbers so we could have a more accurate average for the other 7.
The other 7 Averaged $115 per square foot.
2017 saw 13 Homes new homes selling in January!
Those homes averaged $132 per square foot and actually ranged between 120-149 per square foot pretty equally.  I am going to suggest though going forward if your trying to calculate how much a new home is going to be I think you will be wanting to use a number between $144 and $150 per square foot for your magic number.  That of course depending on how many upgrades you plan on doing.
In Existing Home Sales:
2016 Existing Homes sales saw 38 Homes Sell!
1 being a manufactured home on a rented lot going for 70k.  It was 1440 square feet.  
I'm going to break the rest of the existing sales into Pre-2000 and from 2000 to 2016.  With No new construction included.  
18 of those were Pre-2000.   Property condition really hits home here on these.  There were 11 of those under $100 per square foot.  Averaging $77 per square foot.  There is a couple of really low ones in there to somewhat skew that number a little.  I am thinking you could fairly judge these at about $83 per square foot throwing out the 2 that were in the $50 square foot range.  
19 Homes that were built from 2000 to present day.  Basically 2 levels of prices.  The foreclosure /or needs work price and the live-able home.  So these also we are going to split into under $100 per square foot and over.  You can expect that the ones under $100 per square foot are either needing work or are a foreclosure.  This is 2016 so we were still cleaning up some of the foreclosures.  
10 of those 19 selling for under $100 per square foot.  Averaging $82 per square foot.  
Of the homes selling for over $100 per square foot you had 9 of them.  The averaged $127 per square foot.  
2017 Existing Home Sales for January!
46 Homes selling in the Month of January!  So volume up!
We will start by tossing out the ones that won't conform to our average numbers.  So you don't have a skewed number to go by.
3 of those were manufactured homes in varying degrees of condition.  A 1970 model that went for $65,000 on Strand, 1974 model  that went for $26,000 on Columbia and a double wide that went for $135,000 on Bradley.
We have some River-fronts/waterfronts that are each Unique in there own right.
1.  4322 sq foot home that was on Ponderosa that went for 1.6 million.  This home was a 4 bedroom 3 1/2 bath that was built in 1998.    Home was a waterfront estate with 3.8 acres and 198′ of deep water.  3 slip dock and a couple of shops.
2.   Riverfront home on Dynamite Ln selling for $888,000  This home was 2890 sq ft.  4 bed 2.5 bath on a little less than an acre.  Built in 1998.
3.  River front home on Riverview dr.  3 bed 2.5 bath multi story 1876 square feet.  Had over 100 ft of water frontage.  Sitting in Greensferry Bay.  This home went for $650,000
4.  Shore Pines Ct had a deeded boat slip and access to the community park.  Home was a 3116 sq ft 4 bed 3.5 bath with a 2 car garage.  Home sold for $408,000
5. Waterfront Condo on Waterside that was a single level 1500 square foot condo that sold for $315,000.  Had been getting used as a vacation rental.  This one was a 3 bed 2 bath.
As with the 2016 sales we will also break these up into 2 groups.  Pre- 2000 build and 2000 to current.  Not including new construction.  These are all existing homes.
Pre 2000 build homes are going to be a few groups.
Homes on Land.
A fixer home on 89 acres selling for $540,000  This was a 3 bedroom 1.5 bath.  Backed up to State land.
Rancher on 4.79 acres that went for $293,000  Had a 24×24 barn and two horse shelters. Rancher was a 3/2 with 1275 square feet.
Signal Point Rd a 3/3 on 4.46 acres overlooking most of the area lakes.   The view is this homes value.  Had a 3 car garage also.  Home was 2228 sq ft and sold for $398,000.
From there we can get the homes that are on average size lots in town that are Pre-2000.
There are 6 of them that sold for under $100 per square foot.  You can plan that these all needed some updating or had some deferred maintenance.   Those 6 averaged  $86 per square foot.
The ones that sold for over $100 per square foot there are 14 of them.  There is a little bit of a range of them from 106 to 164 square feet.  Those are also going to depend on condition.  It appears that the lower condition ones are averaging $125 per square foot.  while the better condition ones are averaging $141 per square foot.  Condition definitely matters.    Your higher end one at $164 per square foot was a secondary property with a lot of upgrades.
Existing Homes built from 2000 to current.
We have one to not include in our homes in town.  It was a 1058 sq foot home on bainbridge that sold for $197,000.  It had a shop so its average of $186 per square foot will mess up our numbers just a little.
The balance of those we had 15 homes sell with an average of $125 per square foot.  Those numbers are a little across the board on prices ranging from $116-$150 per square foot.  This is where condition is going to come into play a lot.  I think if you have an average home that you haven't upgraded or done to much to your going to be in the $125 per square foot range.  If you have done your maintenance and have some upgrades you will end up being in the $145+ range per square foot.
Any of these areas you want more information on please contact me and I am happy to send it.  Idaho is a non-disclosure state so I can't add links here with the closed properties but if you would like to know any neighborhoods or any specific area in Post falls or other areas in Kootenai County do not hesitate to Contact me.  If you would like to find out what your home is worth please click here and I will get that sent to you.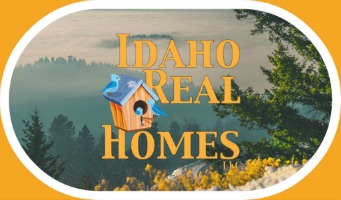 Social tagging:
kootenai County Market Report
>
kootenai county post falls market
>
post falls january home sales
>
Post falls Market report
>
post falls real estate values