Whats cooking in Athol?

July 2017 had 11 homes close in Athol Idaho Compared to 10 homes in 2016.  We currently have 59 properties on the market in Athol Idaho with 14 of those properties pending.  So we are sitting very close to the 5 months of inventory mark for Athol.  They say 6 months is a balanced market.  Neither a seller's market or a buyers market.
2017 had 1 existing home on a city lot selling for $162 per square foot.  Home was on a 1/4 acre and spent 71 days on market.  Nothing on a city lot for 2016 to compare to.
New Construction!
3 Homes selling on an average of 4.7 acre lot.  All built by Timbered Ridge Construction and they averaged $186.86 per square foot.  Average days for build time was 223 days.
We had 1 new construction close in 2016 going for $198 per square foot.  Was on a larger lot 6 acres and probably a few upgrades.  Wouldn't get to excited about that number thinking the cost of construction has come down.

Existing Homes!
Existing Homes on 5 acre lots.  We had 5 homes selling 2 in Silver meadows Subdivision.  Those homes averaged $182 per square foot with an average of 58 days on market.
Existing home sales on 5 acre lots 2016 saw 1 closing also a home in silver meadows Subdivision.  It sold for $181.38 per square foot.  Those numbers look to be holding fairly steady this month.
And on 10 acres or more!
2017 –  1 double wide selling for $220 per square foot lasting on the market for a whopping 21 days.  This home was in Shamrock Ranch.
Compared to 2016 which had 4 homes on 10 acres or more all double wides and they averaged $143.52 per square foot.
Our 2017 home had some upgrades and a big garage and a 40×70 shop so that number is going to be a little off in our comparison.
So don't get to excited if you own a double wide on 10 acres unless you have a lot of outbuildings and lots of fencing.  2016 Shamrock ranch homes sold for $130 per square foot for one on 10 acres and $178 per square foot for one that was on 18 acres.


As usual when you consider these numbers you want to take condition of home into consideration and location.  These numbers are created for you as an average and to give you a basic place to start.  If you would like a more precise number  please contact me for your own personal market analysis or you can request one here also.   My Home value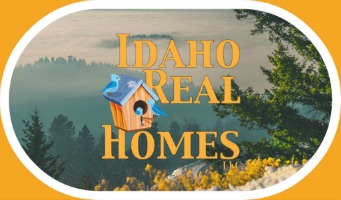 Social tagging:
Athol Home Values
>
Athol Horse property
>
Athol Idaho
>
homes on land
>
Horse Property Prices
>
Market Report for Athol Idaho
>
Shamrock Ranch Subdivision
>
Silver Meadows Loop Subdivision
>
Timbered Ridge Construction
>
what is my Athol home worth