Financing your purchase
Half the battle of purchasing a property is getting the financing in order.    From knowing what to do prior to shopping to how to get thru the process sometimes the difference is all in the lender.
1st Step is to get pre Qualified.
Why Get Pre-Qualified?
1. Pre-qualification acts as a dry run of the loan application process. The mortgage lender will use details you provide about your credit, income, assets, and debts to arrive at an estimate of how much mortgage you can afford. The whole process may take only minutes or a few hours at most and is free.
2. While a "pre-qual" is non-binding to the lender (because the information you provide has not been verified), it does serve as a good indication to potential sellers of your general creditworthiness.
3. These days most sellers will NOT accept an offer without at least a pre-approval letter, so if you are serious about buying this is the first step towards getting you in your new home.
4.  You make the decision here of what is good for your budget and your family before you walk thru a home that you can't afford and fall in love with it. " Keeping it Real"
Know what type of loan you are going to need
When you finish that pre-qual you are going to know what type of loan you are going to purchase a property with.  You are going to know how much down payment you need.  You are also going to have a good idea of closing costs and whether we need to wrap them into your purchase or if you are paying cash for them.  And you are going to have a pretty good idea of the time frame that it is going to take you to complete the loan process.   Those are all things that make your offer stronger or weaker when we are home shopping.
The Key is with that information in hand, you and I can then have a Real conversation about your buying power and create a strategy for getting you the home that fits your needs.  
Some of our Preferred Lenders
To hit our preferred lender lists:   I like to work with banks and lenders that are honest!  And I don't just mean honest in their day to day world.  I mean honest with you the consumer when you go in to borrow money.  A lot of lenders just like Real Estate agents want to tell you what you want to hear.  We all love to hear sure I can do that for you or sure we can get that price for you.  But the honest truth is sometimes they can't.
I do use a lot more lenders than these that are listed and have had some good luck with some and some not so good luck with others.  But I like to know if you take one of mine that if they can't do it they just tell you!  
It is usually the quirky property or the person that is on the edge of qualifying or has a unique circumstance where we hit the problems.  And I would tell you just for your information if one lender tells you No sometimes its just because they can't offer a certain product or the borrower or the property does not fit into the certain size box that they have to package a loan into.  Since most banks sell their loans some play it safer than others on what they package up.
Many a day that I have called lenders for a buyer or a seller if I am listing a unique property trying to find a lender that can do that specific situation.  
I tried to outline some of these that can do some of the off the wall stuff so you know where to start if you really want a vacant lot or a condo that doesn't qualify for the owner-occupied ratio that a standard bank wants.
General Home Loans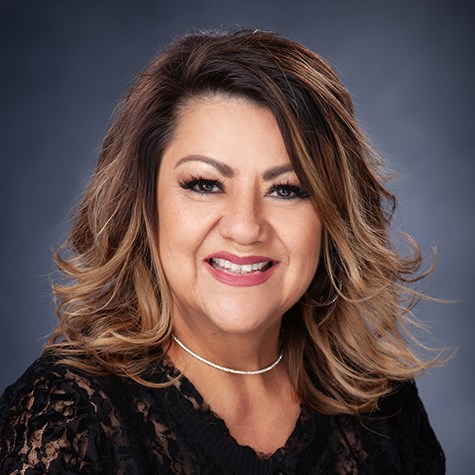 NMLS# 157701
Evergreen is one of our favorite companies and also our go-to lender for the non-traditional properties.  Alternative energy sources as a good example.  Single wides on land that have been converted to real property.  And Veronica is awesome with the Idaho Housing programs that allow for the zero down payment.  ( Just not on the single-wides they don't qualify) and Va Borrowers. 
Vacant Land Loans
Northwest Farm Credit is our go-to lender for vacant land.  They are also very good at the larger lots that some of the traditional banks don't want to loan on.  Homes on 40 acres or more as a good example.  I believe all of the land loan packages are at least 20% down.  They do also do farms and all things ag-related.
Our go-to Person in Northwest Farm Credit is Rhonda Baglien Rhonda.baglien@northwestfcs.com
Other Housing Loan Options
One of our favorite "Local Banks" for a variety of lending.  They have a great general housing loan serving all of the typical markets conventional, FHA etc.  and a pretty outstanding small business section.  One of the other specialties that they do is the manufactured homes on rented lots.  
Our go-to person at Wa trust is Lisa Sayler at   lsayler@watrust.com
Or Jared Evenson at homeloancenter@watrust.com
Another local lender that has all of the regular options and a few options that some other lenders do not have.  One being some good options for Condos that do not fall into every other lender's box.  They also have some land loan options for vacant land.  And I believe they also have a manufactured home on rented lot product as well.